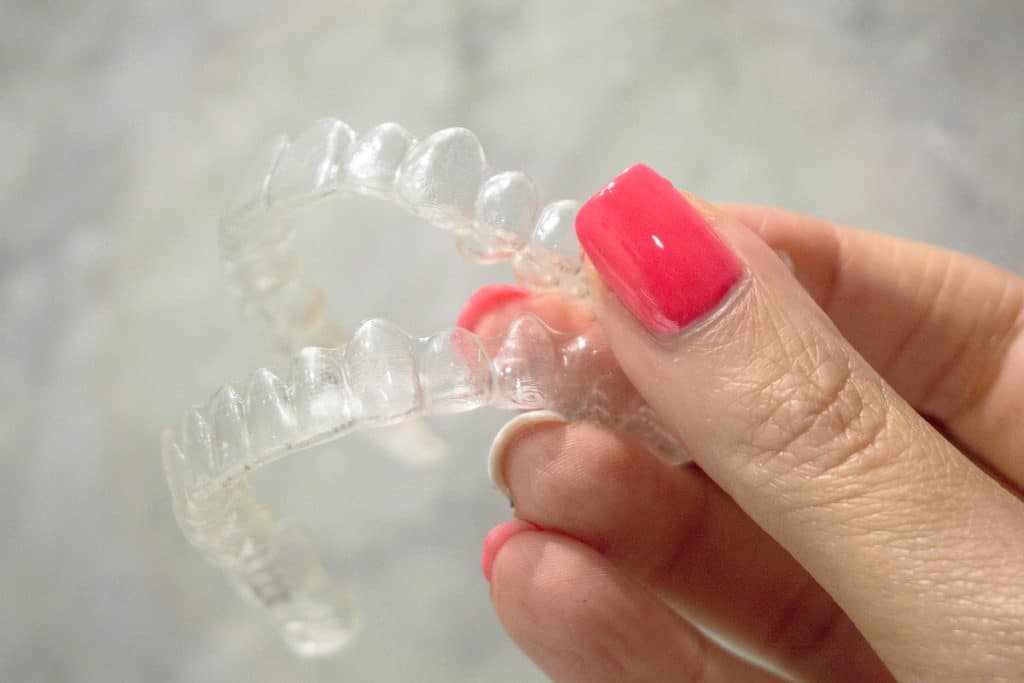 Do You Need to See an Orthodontist for Invisalign?
Invisalign is a highly-sought alternative to traditional braces. Using clear, invisible aligners, this treatment tackles mild to moderate orthodontic needs. And they work just as well - if not better - than traditional options. 
One of the many things that set Invisalign apart is that it may be considered an orthodontic treatment, but both dentists and orthodontists can offer it to patients. 
How Invisalign Works
Traditional braces use brackets and wires to encourage teeth to move into their new position. Invisalign uses clear aligners in much the same way.
During your consultation, your dentist will examine your teeth to determine whether or not you are a good candidate for Invisalign - or if an alternative solution may be a better fit. If proceeding forward, digital scans will be done to create a 3D image of your teeth using special software. 
Your dentist will then be able to design a before and after image - and a series of aligners will be created. You will wear each aligner for about two weeks before it is tossed out and replaced with a new one. Each aligner is meant to move the teeth further and further along in the transformation process. 
The aligners are meant to be worn for at least 20 to 22 hours every single day since they only work if they are being worn. As long as the patient complies with treatment, most can complete their treatment within 6 to 18 months.
Choose a Trained and Experienced Provider
Do you need to see an orthodontist for Invisalign? No, you do not. Any dentist that is a qualified provider of Invisalign can be a great choice. 
While you could seek out a specialist, such as an orthodontist, it is the qualifications, training, and experience working with Invisalign that matter most. In other words, if you find a dentist who has been properly trained with years of experience helping patients yield successful results - that often means more than just looking for someone with the title of a specialist. 
When it comes to Invisalign, you want to make sure that the dentist you choose is certified in Invisalign treatment. Because it is different from others, being certified shows that they have had the training to effectively use it. 
Invisalign providers will have the necessary software and will understand how to use it in order to create a beautiful smile.
The Convenience of Invisalign at Your Dentist
Invisalign itself is much more convenient than traditional braces - especially since the aligners can easily be removed for cleaning and eating. Also, since you simply switch aligners at home rather than heading into your orthodontist's office for braces tightening, you don't have to make as many trips to the dentist. 
But, when you do have to head into the dentist's office, it is often more comfortable to visit the dentist you have an established relationship with. Having this team oversee your smile transformation can avoid any extra paperwork, unnecessary travel, and more. 
Invisalign in Albuquerque, NM
Dr. Brian K. Dennis has extensive training and years of experience in transforming patient smiles with Invisalign. If you have been dreaming of a straight, beautiful smile, then perhaps it is time to take the leap and give this orthodontic treatment a try. 
Contact us today at 505-292-1051. Or, request an appointment online.
Recent Posts
Contact Us
Brian K, Dennis, DDS
8400 Osuna Rd. NE, Suite 6A
Albuquerque, NM 87111
Monday | 10am - 5pm
Tuesday | 7am - 2pm
Wednesday | 10am - 5pm
Thursday | 7am - 2pm
Friday | By Appointment
Saturday | Closed
Sunday | Closed