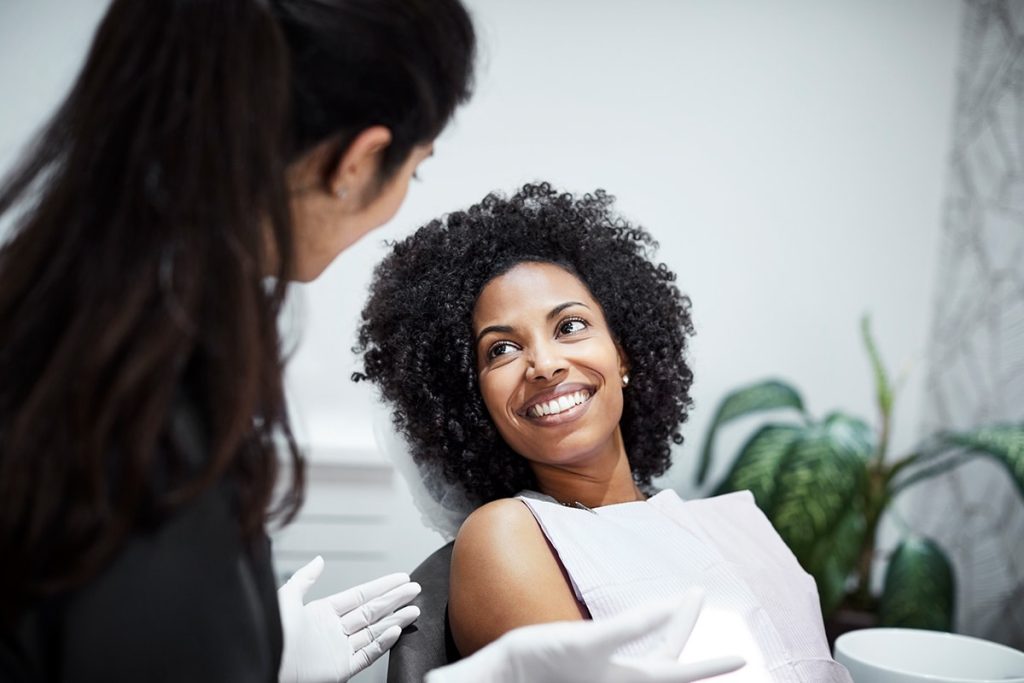 How Long Does BOTOX Last?
If you're about to schedule your first appointment for BOTOX, you might be wondering how long you can expect to go before you need to schedule your next treatment. The answer isn't as straightforward as you might expect, since every patient is different and typically, earlier treatments don't last quite as long as subsequent injections. Read on to find out the answer to the question: How long does BOTOX last?
Why See a Dentist for BOTOX
Many patients are surprised to hear that they can get BOTOX injections from their dentist, but thanks to their education and training, dentists have a keen understanding of facial musculature and nerves. This means they're among the most well-qualified professionals to administer this treatment.
Seeing your dentist for BOTOX is also convenient. There's no need to find a new office to visit, and you can even schedule your BOTOX treatments to coincide with your biannual dental check-ups!
BOTOX for TMJ Disorder and Headaches
One of the ways Dr. Dennis utilizes BOTOX in his practice is for the treatment of temporomandibular joint pain. Face pain, jaw tension, muscle spasms, teeth clenching, and teeth grinding can all be relieved with BOTOX injections. Tension headaches, which are frequently related to TMJ problems, can also be treated by these injections.
The muscles, ligaments, and nerves that support the alignment and movement of the temporomandibular joints are usually the source of TMJ pain. BOTOX injections are a safe and effective treatment for reducing chronic pain and headaches by relaxing these muscles. After treatment, you'll see a difference in as few as one to two days. BOTOX injections for TMJ issues also soften the appearance of the jaw by relaxing tense, overworked muscles, resulting in an improved facial profile.
How Long BOTOX Lasts for TMD and Headaches
Therapeutic BOTOX used to treat TMD and headaches typically lasts three to four months, although some patients need more frequent injections, and others need less frequent treatments.
Aesthetic BOTOX for Fine Lines and Wrinkles
BOTOX injections are also available for aesthetic purposes. Dr. Dennis has completed extensive training in facial aesthetics, allowing him to provide BOTOX injections to treat a variety of cosmetic issues, including frown lines, crow's feet, laugh lines, and forehead wrinkles.
Another cosmetic use you may not be familiar with is BOTOX injections to improve the appearance of the smile. If you have a so-called "gummy smile," and you're not interested in a permanent solution like cosmetic crown lengthening, BOTOX can prevent your upper lip from raising too high when you smile, so less of your gum tissue shows.
How Long BOTOX Lasts for Fine Lines and Wrinkles
Like therapeutic BOTOX, BOTOX for aesthetic purposes also begins to wear off around after three or four months, although sometimes results last longer or shorter. You may also find that, over time, your results will start to last longer than they did with your first few treatments, and you might be able to schedule your injections every six months.
Learn More About BOTOX in Albuquerque
If you'd like to learn more about BOTOX, contact us today at 505-292-1051 to schedule an appointment for a consultation.
Recent Posts
Contact Us
Brian K, Dennis, DDS
8400 Osuna Rd. NE, Suite 6A
Albuquerque, NM 87111
Monday | 10am - 5pm
Tuesday | 7am - 2pm
Wednesday | 10am - 5pm
Thursday | 7am - 2pm
Friday | By Appointment
Saturday | Closed
Sunday | Closed