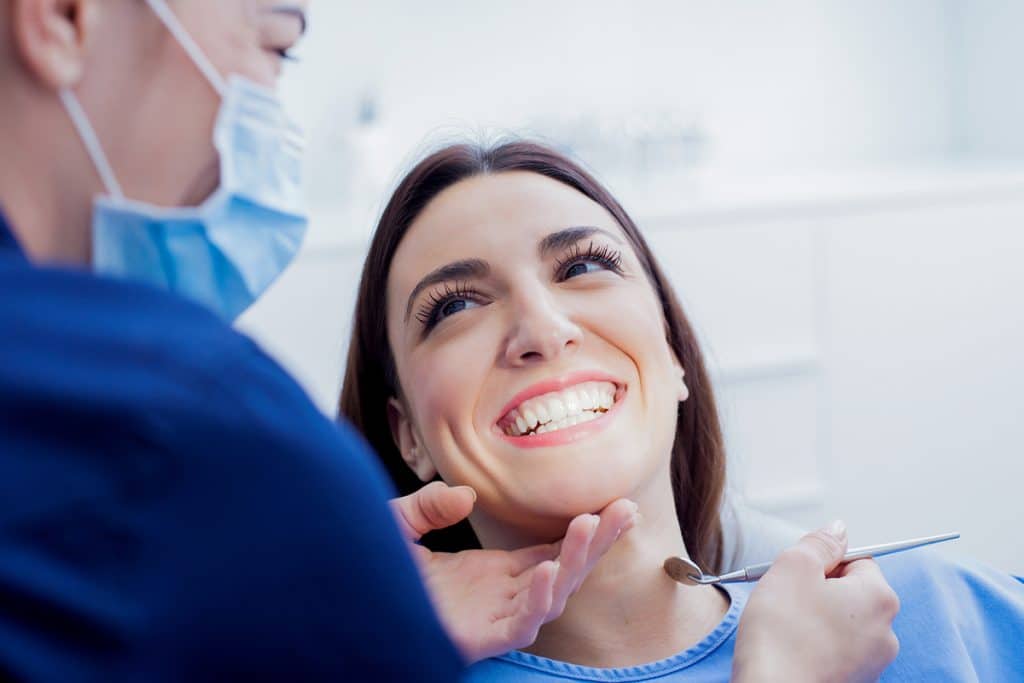 How Long Does Professional Teeth Whitening Last?
Having a beautiful white smile is something that many people dream about. After all, bright teeth help you glow with confidence. Unfortunately, life has its own plan for your teeth. Stains of browns and yellow seem to plague even the most careful individual.
Not having pearly whites does not mean you don't have excellent oral care. In fact, many stains come from foods, beverages, and even bad habits. The good news is that you can call up your dentist and get your teeth professionally whitened - effortlessly wiping away all those stains.
The Need for Teeth Whitening
Throughout your lifetime, your teeth become stained. Every time you open your mouth to insert foods or beverages, you are risking staining. But, that's not all. There is a whole list of reasons why your teeth may be in need of whitening.
Not brushing and flossing as you should.
Not receiving regular professional dental cleanings.
Consuming beverages such as coffee, soda, red wine, grape juice, etc.
Chewing or smoking tobacco.
Certain medications and medical conditions.
Eating acidic foods or those with heavy dyes.
Age and genetics also play a part as well - the older you get, your enamel begins to wear down leaving your teeth appearing stained and discolored.
How Long Teeth Whitening Lasts
While you may be looking for a specific answer, the length of time teeth whitening lasts will depend. It could last as long as two to three years but it could also only last a few months. It comes down to how you care for your teeth after the whitening. In other words, if you know certain things can stain your teeth, you will want to avoid them when your teeth are whitened - or they will become stained again.
Treat your teeth with care and you will find they will keep shining bright longer.
Caring For Your Teeth After Whitening
So, how can you care for your teeth after whitening so that it lasts for a long time? Making some lifestyle changes may not only keep your teeth whiter, but they can also help you maintain good oral care.
Reduce your teeth staining and prolong your whitening with these tips:
Quit smoking (or chewing) tobacco.
Stop drinking beverages that contribute to stains on your teeth, such as coffee, teas, and sodas.
Practice healthy oral hygiene by brushing and flossing regularly, as well as having regularly scheduled professional cleanings.
Limit your consumption of foods that are overly acidic or those that have a lot of dyes. Always brush your mouth after you do -- or at least rinse.
The more lifestyle changes you make to protect your teeth, the longer your teeth whitening will last. Talk to your dentist for additional recommendations -- and about whether or not you should consider using at-home whitening treatments to maintain your professional whitening results.
Learn More About Teeth Whitening at Brian K. Dennis, DDS PC
Ready to have your teeth professionally whitened? If you have any questions about professional whitening procedures or you are ready to get started, contact our office today at 505-292-1051. Or request an appointment online.
Recent Posts
Contact Us
Brian K, Dennis, DDS
8400 Osuna Rd. NE, Suite 6A
Albuquerque, NM 87111
Monday | 10am - 5pm
Tuesday | 7am - 2pm
Wednesday | 10am - 5pm
Thursday | 7am - 2pm
Friday | By Appointment
Saturday | Closed
Sunday | Closed