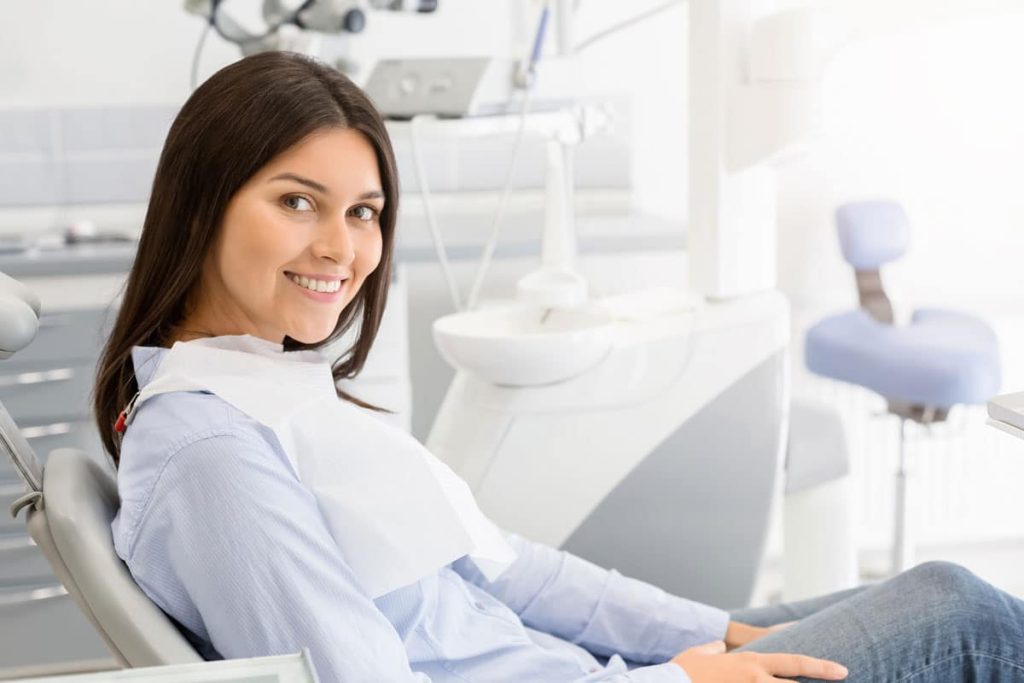 How to Choose the Best Cosmetic Dentist
Choosing the best cosmetic dentist near you can be a daunting task. Nearly every dentist these days advertises cosmetic services like whitening and veneers, but when you're investing in something as important as your smile, you want to make sure you're seeing an expert with the knowledge and skill to help you achieve the results you want. While we hope you'll agree that Dr. Brian Dennis is the best cosmetic dentist in ABQ, ultimately, we want you to have the information you need to make the right decision for you. Here's what to look for.
Credentials
Any dentist can offer cosmetic dentistry, but not all dentists are members of the American Academy of Cosmetic Dentistry (AACD). Dr. Dennis is the only AACD-accredited cosmetic dentist in Albuquerque, which means he's among the leaders in the field. AACD accreditation requires rigorous clinical testing and a mastery of the latest aesthetic techniques.
Education
All cosmetic dentists graduate from dental school, so when it comes to education, what you need to look for is continuing education. This is important, as cosmetic dentistry changes and evolves quickly with the introduction of new technologies; what a dentist learned in school 20 years ago might not be relevant today. Dr. Dennis participates in over a hundred hours of continuing education each year, and he also teaches other dentists in his role as a visiting faculty member at Spear Education.
Affiliations
Professional affiliations are another way in which dentists can learn, grow, and connect with others in the field. Dr. Dennis is active in the American Academy of Cosmetic Dentistry, helping member dentists achieve accreditation. He has chaired annual sessions for the New Mexico Dental Association and is a member of the American Dental Association and the Albuquerque District Dental Society.
Before and After Photos
Professional bona fides are one thing, but it's also essential to see a cosmetic dentist's work before you commit to any treatment. A good cosmetic dentist will share before and after photos on their website, and is usually happy to share additional photos of specific treatments upon request, since not all patients are willing to have their photos shared publicly. You should be skeptical of any cosmetic dentist who is unwilling to provide before and after photos.
Patient Reviews
When reading through patient reviews, search for ones that mention the specific cosmetic treatment you're considering. While most dentists can provide great results with something like teeth whitening, that doesn't tell you anything about their veneers or dental implants—and it's these types of procedures where a skilled dentist with an eye for detail really counts.
State-of-the-Art Technology
Finally, make sure any dentist you're considering employs the latest in dental technology at their practice. This ensures that you'll receive the highest standard of care. You can learn more about the 3D technology Dr. Dennis uses on our website.
Schedule an Appointment With Dr. Dennis
If you'd like to make an appointment with the best cosmetic dentist in ABQ, contact us today at 505-292-1051 for a consultation.
Recent Posts
Contact Us
Brian K, Dennis, DDS
8400 Osuna Rd. NE, Suite 6A
Albuquerque, NM 87111
Monday | 10am - 5pm
Tuesday | 7am - 2pm
Wednesday | 10am - 5pm
Thursday | 7am - 2pm
Friday | By Appointment
Saturday | Closed
Sunday | Closed