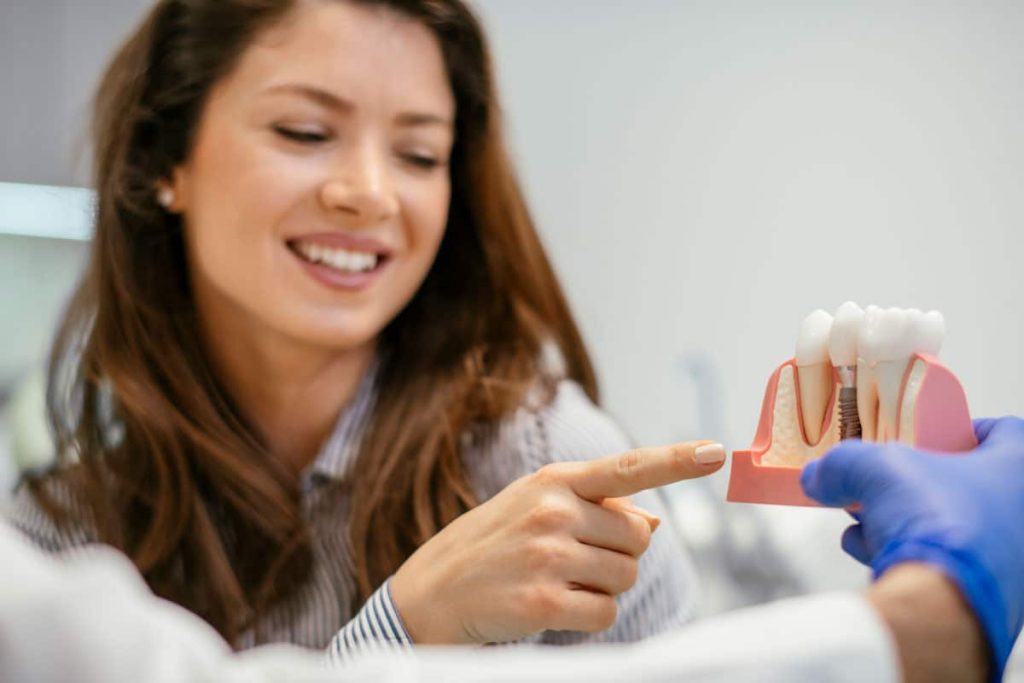 How to Find the Best Dental Implant Dentist in Albuquerque
Dental implants are an investment in your smile, your confidence, and even your overall health. With so much time and money involved in the process, it's important to choose the best dental implant dentist in Albuquerque to ensure that you're getting optimal results. We think you'll agree that Dr. Brian Dennis is among the best qualified dentists for the job, but here are some criteria to look for:
Dental Implant Experience
Just like anything else in life, the more you practice, the better you get. A dentist who only performs a handful of dental implant surgeries a year simply doesn't have the depth of experience to handle a wide range of cases and circumstances. Ask how many implant cases a dentist handles each year and pay attention to the training they've received.
Dr. Dennis is a member of the American Academy of Implant Dentistry and holds certification as a Master Clinician in Implant Dentistry. His training in dental implants included a highly-regarded dental implant training program at the Global Institute for Dental Education and Loma Linda University. As an expert in cosmetic dentistry, Dr. Dennis also has the ability to design highly realistic restorations, including crowns, bridges, and dentures, to attach to your implants.
Accreditations and Professional Memberships
Accreditations and memberships aren't just words used to fluff a dentist's biography—they matter. They are the bona fides that prove a dentist stays up-to-date with current best practices, is networked with other professionals in their field, and receives ongoing training.
Dr. Dennis is the only cosmetic dentist in ABQ to be accredited by the American Academy of Cosmetic Dentistry. He takes over a hundred hours of continuing education each year, attends lectures and workshops, and travels to dental meetings to keep up with the latest developments in dentistry. He's also been involved in teaching the next generation of dentists through his work as a faculty member at Spear Education.
Advanced Technology
Using state-of-the-art technology helps us optimize patient outcomes and make the process of getting dental implants a more comfortable, predictable, and safe experience. One of the most important tools to look for when finding an implant dentist is guided implant placement. This involves using 3D imaging to create a model of your teeth and jaw; this is then used to create customized surgical guides to direct the angle, location, and depth of your dental implant placements prior to your surgery.
Before and After Photos
Any skilled dentist is proud to show their before and after photos to potential patients. Be aware that some dentists may use stock photos on their websites rather than those of actual patients. You can view a selection of before and after photos from our patients on our website; we're happy to show you others as well to help you understand what you can expect from dental implant surgery with Dr. Dennis.
Learn More About Dental Implants
If you'd like to learn more about the process of getting dental implants, contact us today at 505-292-1051 to set up a consultation.
Recent Posts
Contact Us
Brian K, Dennis, DDS
8400 Osuna Rd. NE, Suite 6A
Albuquerque, NM 87111
Monday | 10am - 5pm
Tuesday | 7am - 2pm
Wednesday | 10am - 5pm
Thursday | 7am - 2pm
Friday | By Appointment
Saturday | Closed
Sunday | Closed