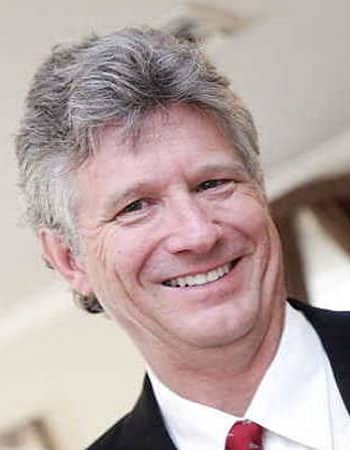 ---
The mission of dentistry is to help people become healthier. What I am most passionate about is helping people make choices for themselves to be free of dental disease, to feel better, and to look better. Every person is a unique individual and wants to be treated as such, so we must try to understand them, their beliefs, and their values so we can truly serve them. It is a gift that they put their trust in us, and we must do everything in our power to hold and maintain that trust.
---
Dr. Dennis is the only AACD Accredited Dentist in Albuquerque, NM.
---
Click on the image below to learn more about the training required to become an Accredited Member.
---

---
Education and Continuing Education
---
Dr. Dennis takes over a hundred hours of continuing education every year and is involved in dental education in many different forms. He attends lectures, participates in hands-on-workshops, digital learning, and travels to national and international dental meetings. Dr. Dennis has been a Director for the Seattle Study Club and is currently Director of the High Desert Dental Colloquium, a Spear Study Club.
As a visiting faculty member at Spear Education in Scottsdale, AZ, Dr. Dennis helps teach and mentor dentists in courses involving facially-generated treatment planning, occlusion, and various forms of dental treatment. As an accredited member of the American Academy of Cosmetic Dentistry, Dr. Dennis also helps member dentists achieve their goal of becoming accredited. He has been a past Chairman for the New Mexico Dental Association's Annual Session and has been the Co-Chairman for the Annual Session from 2015 to 2017.
---
Professional Affiliations
---
Outside the Office
---
Dr. Dennis was born in Columbus, OH. His father was an Air Force pilot, so he lived in a lot of different places including Boston, MA, Orlando and Fort Walton Beach, FL, and Okinawa, Japan. He attended Highland High School in Albuquerque but graduated from high school in Madison, WI. He moved back to Albuquerque after dental school and has loved life here for over 30 years.
Dr. Dennis has been married to Kim Dennis for over 39 years. She is from Middleton, WI and was a fifth grade teacher in Albuquerque Public Schools. She now helps out in Dr. Dennis' office. They have one son, Brad, who earned a degree in Psychology and Sociology. Dr. Dennis and Kim share a love for animals and have had all kinds of pets, including dogs and cats. They recently added a new family member to their life: Aspen, a chocolate lab, a certified therapy dog. You can meet Aspen in Dr. Dennis' office where she welcomes patients and offers lots of hugs and kisses!
Dr. Dennis and his family enjoys traveling all over the United States. Some of their favorite activities are bicycling, camping, fly fishing, golf, hiking, kayaking, and snow skiing.
---
In the Community
---
Giving back to the community creates a positive impact on the community and improves and enriches everyone's lives. There are several programs about which Dr. Dennis is passionate, including the Give Back a Smile Program, the American Academy of Cosmetic Dentistry's charitable foundation whose mission is to assist in rebuilding the lives and dignity of survivors of domestic violence through compassionate cosmetic dental services and support programs. It provides restorative and cosmetic dentistry at no cost to qualified survivors of domestic violence. Dr. Dennis has also served on the Board of Trustees for Give Back a Smile and has been privileged to provide dental services for several survivors under the program here in Albuquerque.
Dr. Dennis also supports the Open Wide Foundation which is dedicated to making a significant, measurable, and lasting change in the state of oral health in impoverished communities worldwide. Dr. Dennis' practice has also been involved with the American Dental Association's Give Kids a Smile and Mission of Mercy dental programs. He has been on the Board of Directors for Albuquerque's Healthcare for the Homeless and has provided dental services through their clinic as well. Dr. Dennis was also a founding member for the Albuquerque Chapter of the Active 20-30, a national service organization dedicated to improving the lives of children in our community.
---
"Learning is a life-long mission; it makes me a better dentist and a better person. It is most exciting to learn about the new discoveries and technology that make dental treatment easier, faster, more comfortable, and predictable. There are treatments and procedures that we are doing today that were impossible to do when I was in dental school." Dr. Dennis
---