Cosmetic Dentistry in ABQ
---
---
Brian K. Dennis, DDS PC provides cosmetic dentistry in Albuquerque, NM. Call 505-292-1051 to learn more and schedule your appointment. 
Our dental practice specializes in cosmetic dentistry. While the health of your teeth is paramount, we also understand the importance of feeling good about your smile. Dr. Dennis is the only dentist Accredited by the American Academy of Cosmetic Dentistry in the city of Albuquerque; only approximately 450 dentists worldwide hold this honor. As a leader in the field, Dr. Dennis teaches cosmetic dental techniques to other dentists and has published articles on the subject in popular dental journals. There's no one better to help transform your smile.
---
---
As we age, our teeth begin to lose their brightness. This natural darkening of the enamel can be exacerbated by drinking coffee, tea, or red wine, taking certain medications, or using tobacco. With in-office or at-home teeth whitening treatments, or a combination of both, you can safely achieve a dramatically whiter smile.
---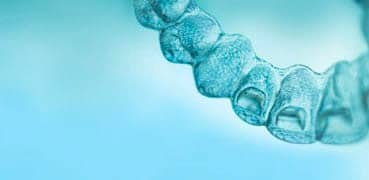 ---
Invisalign® takes a modern approach to straightening teeth, using a custom-made series of aligners. These aligner trays are made of smooth, comfortable, and virtually invisible plastic that you wear over your teeth. Wearing the aligners will gradually and gently shift your teeth into place, based on the exact tooth movements our office plans out for you. There are no metal brackets to attach and no wires to tighten. You just switch to a new set of aligners approximately every two weeks, until your treatment is complete. You'll achieve a great smile with little interference in your daily life. The best part about the whole process is that most people won't even know that you're straightening your teeth.
---
---
Porcelain veneers are just like your natural teeth, only better. A thin layer of enamel is removed from your teeth and then veneers are bonded to them and cured, allowing us to correct one or two teeth with imperfections or give you a complete smile makeover.
---
---
With cosmetic bonding, we can fill in and restore teeth with minor imperfections like stains, chips, cracks, and gaps. The bonding material is carefully matched to the rest of your tooth and then sculpted for a natural appearance. 
---
Microabrasion
---
This technique can minimize or eliminate stains, yellowing or spots by removing a very thin layer of the tooth's enamel.
---
Smile Design
---
As an expert in dental aesthetics, Dr. Dennis uses his extensive training and eye for detail to create a beautiful smile. Also known as a smile makeover, the smile design procedure may involve porcelain veneers only or a combination of veneers, crowns, dental implants, periodontal procedures, whitening, and more. A smile design typically requires multiple appointments, but the result is a complete transformation and improved self-confidence.
---
Cosmetic Services May Also Include:
---