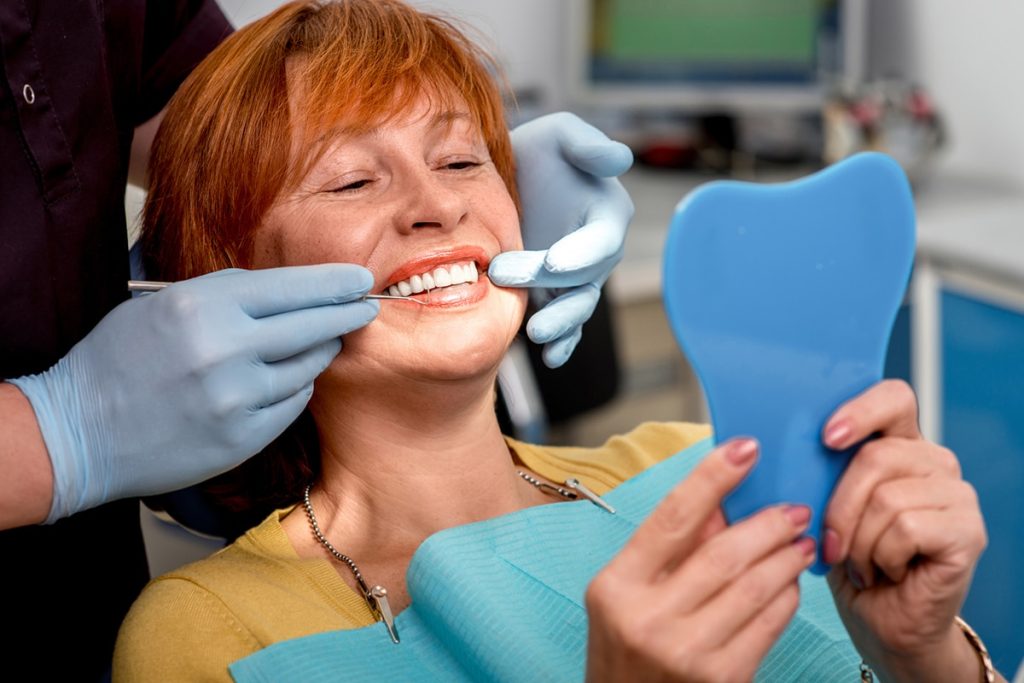 The 4 Benefits of Dental Implants
Dental implants are artificial tooth roots that are used to support a crown, bridge, or denture. They are made of biocompatible materials, such as titanium, that are accepted by the body and integrated into the jawbone.
The process of placing dental implants involves a surgical procedure in which the implant is placed in the jawbone. The implant can heal and integrate with the surrounding bone for several months. After the implant has integrated with the bone, a second surgery is performed to attach an abutment, which is a small metal post that sticks out of the gum. The abutment is used to support the crown, bridge, or denture.
Known as an effective treatment option for missing teeth, dental implants are designed to look and function like natural teeth. They provide several benefits; here are the top four.
Benefits of Dental Implants
Dental implants offer many benefits for patients, however, there are four main benefits that bring people into our office.
Improved appearance: Dental implants look and function like natural teeth and significantly improve the appearance of your smile.

Increased comfort: Dental implants are designed to be comfortable and natural feeling; therefore, many people find them more comfortable than traditional dentures.

Improved speech: Missing teeth affect your speech, and dental implants help to restore your natural speech patterns.

Improved chewing: Dental implants help to restore your natural chewing ability, allowing you to eat your favorite foods with confidence.
These benefits are in addition to durability and convenience. However, dental implants also improve your overall oral health. Dental implants don't require the reduction of adjacent, healthy teeth, as is often necessary with traditional bridgework. This helps to preserve your natural teeth and improve overall oral health.
Why Patients Need Dental Implants
There are many reasons why patients come to us for dental implants. The most popular reason is due to missing one or more teeth because of injury, disease, decay, or other reasons. When damage to teeth is beyond repair, implants are typically the best solution.
Patients who are uncomfortable with the thought of dentures, partial dentures, or bridges also benefit from implants. There are also several patients who suffer from health conditions and insufficient bone loss who qualify for implants.
Implants are the best solution for simulating the look, feel, and function of natural teeth. They are much more than a tooth replacement as they help maintain and strengthen bone structure, provide the ability to chew, and give patients the confidence to smile. They also protect existing teeth by helping to preserve bone structure.
Learn More About Dental Implants
If you're curious about dental implants and the benefits they can provide to you, meet with Dr. Brian K. Dennis, DDS PC, and learn more about the various options for missing teeth and the procedure process for dental implants.
Contact us today at 505-292-1051 to consult with the doctor, find out if you're a qualified candidate, and receive a written treatment plan.
Recent Posts
Contact Us
Brian K, Dennis, DDS
8400 Osuna Rd. NE, Suite 6A
Albuquerque, NM 87111
Monday | 10am - 5pm
Tuesday | 7am - 2pm
Wednesday | 10am - 5pm
Thursday | 7am - 2pm
Friday | By Appointment
Saturday | Closed
Sunday | Closed