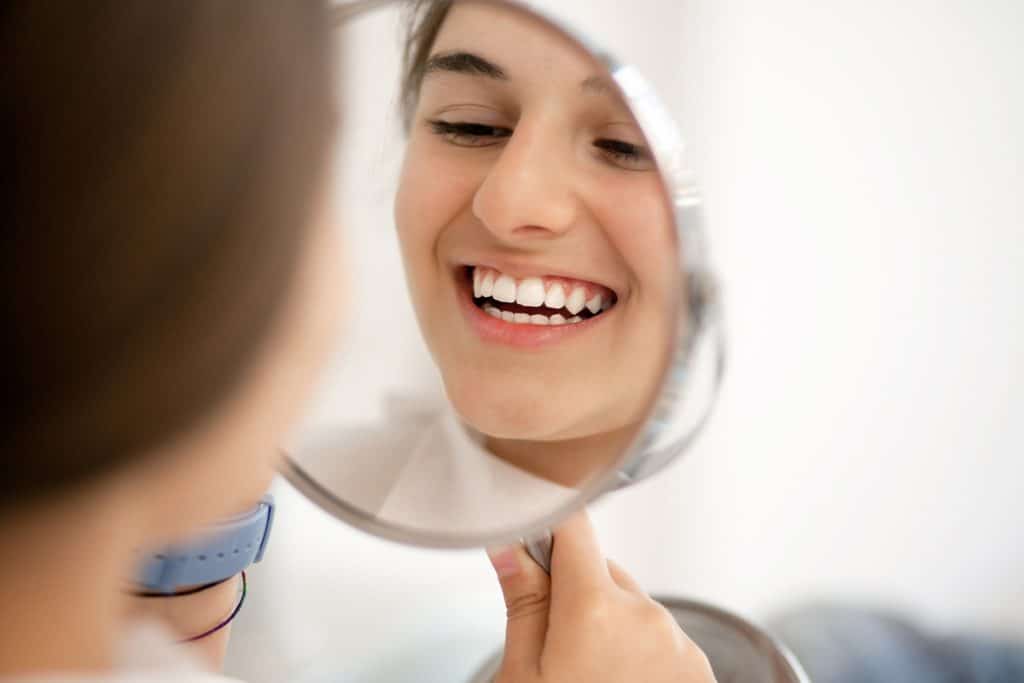 What Is Restorative Dentistry?
As a specialist in cosmetic dentistry, Dr. Dennis has the eye for detail and experience needed to provide natural-looking restorative dentistry that blends in perfectly with the rest of your smile. Our practice uses state-of-the-art technology and materials to create restorations that look beautiful and stand the test of time.
The Goals of Restorative Dentistry
When teeth or gums have been damaged by disease, decay, or dental trauma, we use restorative dentistry to restore:
Strength – Dental restorations strengthen teeth that have been weakened by decay or injury. A high quality restoration can last for years, if not decades, or perhaps even a lifetime!
Function – Restoring function is the most crucial aspect of restorative dentistry. Any restoration should mimic the natural function of your tooth. This means that when you bite and chew, your teeth will meet properly, and the restoration will feel comfortable and stable, allowing you to speak clearly and eat without issue.
Appearance – In the past, amalgam fillings and metal crowns were commonplace, and while they restored function and strength, they detracted from the appearance of your smile. We use modern tooth-colored materials to craft restorations that match the rest of your teeth.
Restorative Dental Treatments
There are a number of different dental procedures that fall into the category of restorative dentistry. These include:
Dental Fillings – Dental fillings are the most common restorative dental procedure. When a tooth has a cavity, Dr. Dennis removes the decayed area, then fills it in with tooth-colored composite material to restore natural appearance and function.
Dental Crowns – Dental crowns are used for a variety of reasons. Deep cavities, irregular wear, and fracture can all be repaired using crowns. When a tooth needs to be protected and restored after root canal therapy, we use a crown. Crowns attach to a dental implant to replace a missing tooth and support traditional dental bridges. Crowns are used in cosmetic dentistry to improve the shape, size, and appearance of teeth that are misshapen or broken.
Inlays and Onlays – Inlays and onlays (sometimes known as partial crowns) are used to restore teeth that have more damage than a dental filling can address, but not enough to merit a full dental crown.
Dental Bridges – Dental bridges come in a variety of materials and sizes, but they all use abutments to hold one or more prosthetic teeth in place to bridge the gap in your smile.
Dental Implants – Dental implants are the only way to restore both the root and the crown of a lost tooth. The end result is a restoration that more closely resembles a natural tooth in appearance, feel, and function than any other solution.
Dentures – Dentures are used to replace all or most of the teeth on a single arch. They can be complete or partial, fixed or removable (snap-in).
Learn More About Restorative Dentistry
If you'd like to learn more about our restorative dentistry services, contact us today at 505-292-1051 to schedule a consultation with Dr. Dennis.
Recent Posts
Contact Us
Brian K, Dennis, DDS
8400 Osuna Rd. NE, Suite 6A
Albuquerque, NM 87111
Monday | 10am - 5pm
Tuesday | 7am - 2pm
Wednesday | 10am - 5pm
Thursday | 7am - 2pm
Friday | By Appointment
Saturday | Closed
Sunday | Closed