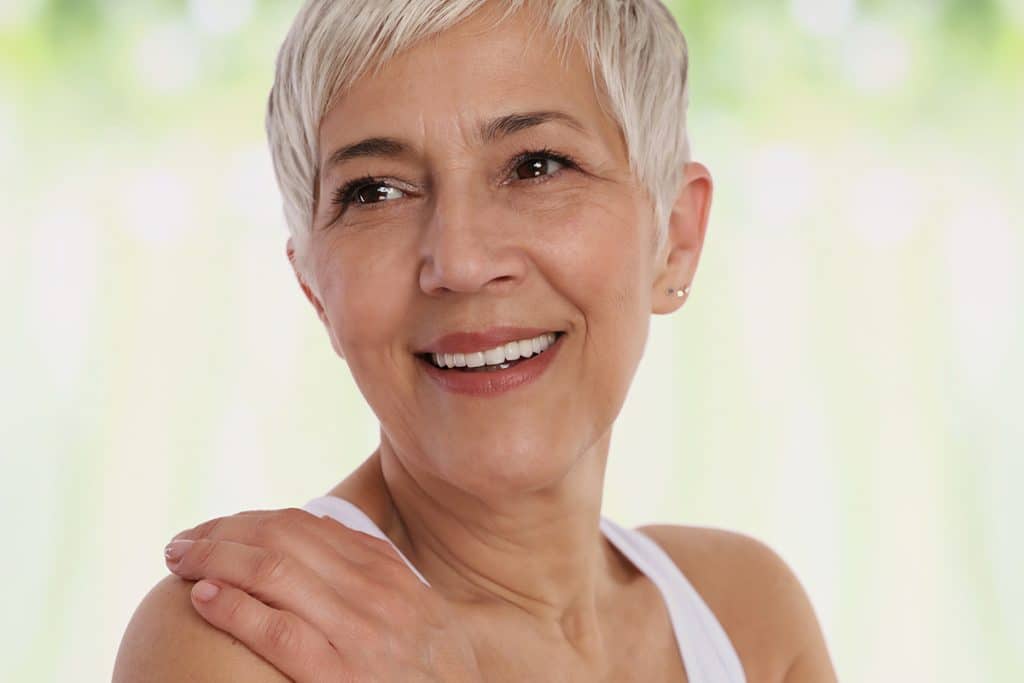 Am I A Candidate for Dental Implants?
Are you missing one or more teeth? If so, you may be wondering if you're a candidate for dental implants. This treatment option for missing teeth is popular not only because it offers cosmetic benefits, but also because dental implants function like natural teeth.
However, no treatment option is ideal for everyone. This overview will help you better understand whether receiving a dental implant may be a potential treatment for your needs.
What Are Dental Implants?
Dental implants are technically artificial tooth roots. Often made of titanium, a dental implant is inserted into the jawbone. Ideally, it will fuse with the jawbone over time, allowing it to support a dental crown or bridge.
Benefits of dental implants include:
Improved appearance:

The crown or bridge a dental implant supports is designed to look like a patient's natural teeth. By receiving dental implant treatment, a patient can essentially restore their smile.
Functionality:

Dental implants don't merely look like natural teeth. They also feel and function like them. This can help address chewing and speech difficulties a patient with missing teeth might struggle with.
Better oral health:

The jawbone can begin to break down and gums can begin to recede over time when one or more teeth are missing. Dental implants may guard against this. Additionally, while other forms of treatment for missing teeth may require grinding down adjacent teeth, this isn't a requirement for dental implant treatment.
Convenience and durability:

Dental implants don't need to be routinely cleaned like dentures do. They are also very durable, typically

staying in good condition for decades

with proper care.
Comfort:

Because dental implants feel like natural teeth, patients often find they are very comfortable compared to other alternatives.
These are all reasons to consider discussing dental implant treatment with a cosmetic dentist. An expert can determine if you're a candidate for this treatment option.
Are Dental Implants Right for Me? Important Factors to Account For
Various factors can influence whether someone is or isn't a candidate for dental implants. They include the following:
Bone density:

A certain degree of jawbone density and volume are necessary to support a dental implant. A patient with missing teeth and substantial bone loss might need to choose a different treatment option. Be aware that factors such as age can also play a role in bone density.
Health:

Having certain medical conditions can impact someone's eligibility for dental implant treatment. For example, a cosmetic dentist might decide a patient with an immune system disorder isn't a candidate for this treatment option.
Smoking:

Smoking can negatively impact a patient's oral health in many ways. It can also add to the risk of complications resulting from dental implants. If a patient considering dental implants already does smoke, their dentist will likely advise them to quit before undergoing treatment.
It's also worth noting that maintaining dental implants requires adhering to a thorough oral hygiene regimen. A patient who wishes to replace missing teeth with dental implants must honestly be willing to not only brush and floss regularly, but also to see their dentist frequently to ensure their implants are still in good condition.
All that said, this is still merely a general guide. The best way to learn more about whether you're a candidate for dental implants is to meet with a qualified cosmetic dentist. They can help determine the ideal treatment option for your missing teeth, giving you back your comfort and confidence.
Get in Touch With a Cosmetic Dentist
If you want to learn more about whether you're a candidate for dental implants, an expert at Albuquerque Cosmetic Dentist would gladly discuss this topic in greater detail with you. Get started today by contacting us online or calling us at 505-292-1051 to schedule an appointment.
Recent Posts
Contact Us
Brian K, Dennis, DDS
8400 Osuna Rd. NE, Suite 6A
Albuquerque, NM 87111
Monday | 10am - 5pm
Tuesday | 7am - 2pm
Wednesday | 10am - 5pm
Thursday | 7am - 2pm
Friday | By Appointment
Saturday | Closed
Sunday | Closed